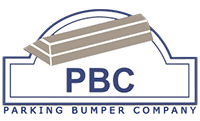 WE REALLY DO MAKE A BETTER BUMPER.

Our parking bumpers are twice as strong as those generally sold on the market today...but we sell them at the same price.

We produce a better, consistent quality bumper at a competitive price because our concrete products are cast using the latest in computer controlled automated equipment.